| | |
| --- | --- |
| Date: | 2014-05-25 22:34 |
| Subject: | |
| Security: | Public |
Back from Brighton. Mum is much better, thank fuck for that, though they still have no idea what actually caused it, but for me I'm somehow more confused than ever. Not quite sure how that happened. Somehow it spiralled from a perfectly innocuous conversation at dinner last night into me looking at room rents and part time jobs in the less nice bits of Brighton today. It may just be a stress reaction, but right now it feels like moving the pieces around just isn't working, time to blow up the entire board and see what happens...

Watch this space.

2 comments | post a comment


---



She's home from the vet's and seems to be doing well. According to the vet, the surgery was very successful, and has realigned her bones almost flawlessly, which is great. She's in her cage now and bored already, though, so not sure how that's going to work out. I was in Salisbury today and got her an IQ toy thing which involves a lot of poking her front paws into holes and not doing anything with the back end, so hopefully that'll entertain her some?

1 comment | post a comment


---



So, vet was visited (great vet who responded to my emails at 7am and offered to let us come at 8.30 before consultations) and x-rays were taken. X-rays showed a pelvis fractured in two places, but no other internal trauma, which was a huge relief. Painkillers, anti-inflammatories and 6 weeks of cage rest were prescribed. Vet consulted with surgeon and both agreed that surgery wasn't *necessary*, as in it would probably heal on its own more or less okay. 'More or less okay' didn't strike me as a great prognosis for a very active two year old cat, so I still asked for a quote, and after getting it today, surgery it is! She'll be going in on Thursday to have the bone reset and pinned in place, and in the meantime, she's hobbling around her shiny new puppy crate and seeming remarkable okay with the whole thing, eating, drinking and cleaning herself. When she's not trying to walk, you'd think she was perfectly fine. She can't use a normal litter tray, though, because the borders are too high and she can't get her back end over them, which is really annoying, because now she has to use a baking tray (which will never again be used for its intended purpose), which has basically no sides. Good for her, bad for keeping all the litter in one convenient location. >_>

1 comment | post a comment


---
| | |
| --- | --- |
| Date: | 2014-03-29 00:03 |
| Subject: | |
| Security: | Public |
I'll spare you the details, but a less than great week has culminated in me at 10.30pm finding Agatha howling in the middle of the neighbours' lawn, unable to move without a lot of pain, and rushing off to the emergency vet. Diagnosis is fractured pelvis, don't know how bad, she's had some morphine now and I'll be calling our vet first thing in the morning. Poor kitty. :(

4 comments | post a comment


---
| | |
| --- | --- |
| Date: | 2014-03-16 16:53 |
| Subject: | |
| Security: | Public |
I think today was the first day of Spring, even if officially it doesn't happen for another week. The weather is gorgeous, but the whole thing was slightly marred for me by my housemate and his girlfriend waking me up at about 3.30am and me not getting back to sleep until 7-ish (I guess) and not being able to stay asleep after that for longer than about 9.30. I was Not Pleased, and at about 6am I was about ready to go up there and hand him his notice to quit right then. As annoying as it is (it happens regularly) it's not their fault, it's the floors and my sensitivity to noise. We've spoken about it before and I do believe they are trying, but it's just not enough. Even dropping a coin in his room sounds like an elephant passing out down here. The earplugs muffle it but they can't cover it completely, and as tempting as it might be to just get rid of him (even though he's otherwise lovely), I'd potentially have the same issue with the next person. Instead, I've ordered a white noise machine which (supposedly) has programs designed to cover the sort of low frequency thuds that bother me, which combined with the earplugs should mask it all. In theory. In addition, I went to the Branksome retail park and bought some thick rugs, and dragged housemate and his girlfriend out of bed to help me get them home. They looked pretty much how I felt (i.e. completely zoned) when they arrived, so that was a little bit satisfying. I'm hoping that between all these measures the problem will be solved, if not I may just start sleeping in the box room until I can think of a better solution. There's the bunk bed in there, it should be fine.

Other than that, I'm still trying to figure out my financial future. I imagine it will take me a good couple of years to hammer out the details, but this week I am thinking loft conversion with an en suite which I could use as my primary living space. For the moment I am liking this idea because it a) solves the above problem once and for all by putting me above the others, not below; b) solves my other main problem with the lodgers, which is having to share a bathroom; and c) lets me stay in this house in this location, both of which I love, and the former of which I have already put a lot of work into.

I'm sure I'll probably change my mind a dozen times before I have saved the money to actually do anything about any of my little plans, especially since I haven't actually been up to the loft since I had this stroke of genius (about five hours ago, in case you were wondering) to actually look at the space. I'm sure it looks much bigger in my head than it does in real life!
post a comment
---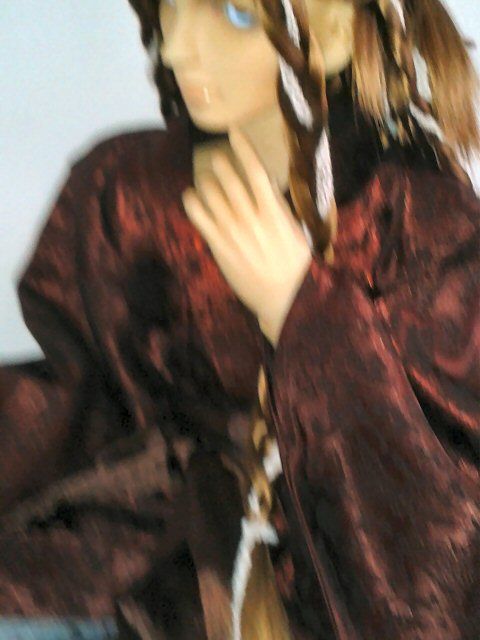 1 comment | post a comment


---
| | |
| --- | --- |
| Date: | 2014-03-05 22:11 |
| Subject: | *flat* |
| Security: | Public |
Half way through the first week of March and we're already up to 7pm leaving being standard. I hope my paycheck appreciates it!

Also, somebody stop me from buying this house. Okay, not really. Well, maybe. I mean, just look at it. But no, seriously, it would kind of scupper my plans. Although I do love living in an area which is literally just streets and streets of houses like that one, or slightly bigger or smaller variations. <3

Also on the real estate front, proof that, sometimes, big houses just serve to provide more stage for the tacky to play itself out. After having seen that bedroom, I shall never look at the houses on that road the same way again.

1 comment | post a comment


---
In spite of a lot of running around, I don't feel like I actually got all that much done, but I did manage to do some shopping/tidy my room (mostly)/return some emails, so I guess it's okay? Also, new housemate M moved in. Initially the house felt *very* crowded, as I find it always does when someone new is introduced, but I think he'll fit in pretty well. He seems nice and well-meaning, and A seems to like him (though A likes everyone). Hopefully it'll work out okay. We're all going out next weekend in the spirit of housemate bonding. :p

Also, sorry for the lack of comments, normal service is expected to resume as soon as I get used to the whole 9-5 thing again.
post a comment
---
| | |
| --- | --- |
| Date: | 2014-02-22 23:44 |
| Subject: | |
| Security: | Public |
Just finished watching Lost. I thought the concept was okay, actually, what really annoyed me was that somehow they managed to go with every single one of my least favourite pairings. :/
post a comment
---
| | |
| --- | --- |
| Date: | 2014-02-20 21:30 |
| Subject: | |
| Security: | Public |
So apparently I'd forgotten how much energy work sucks out of you. I won't be trying to make anything myself at this stage, but there seems to be a serious dearth of available seamstresses/tailors on DoA right now, and everyone I've messaged either hasn't responded (or been online for the last three months, sob), or can't/won't do it right now.

Anyone know someone who would be willing to sew for SD16 boy (measurements can be provided, it'll be a loose garment so no need for a perfect fit)? Anyone at all?

4 comments | post a comment


---
| | |
| --- | --- |
| Date: | 2014-02-15 22:34 |
| Subject: | |
| Security: | Public |
Finally on Tumblr, anyone else?

3 comments | post a comment


---



Well, his name isn't Yuki, but either way, yay! Head is very pretty, almost too pretty to wipe (though I'm going to anyway), but I'm not 100% sold on the body. It just seems, I don't know, kind of basic compared to the SD17 that I know and adore? Which I guess was why they only made the one doll with it. Still, it has its own kind of charm, and I think the shapes will work really well once the outfit is on.

The outfit that I am going to try to make myself, apparently. I have considered commissioning something, even wrote a thread for it, but since I have no idea what I actually want besides 'funky homemade-looking tunic thing', it's kind of hard to find anything. And I'm pretty sure I can manage the homemade-looking part, anyway...

3 comments | post a comment


---
| | |
| --- | --- |
| Date: | 2014-02-08 21:42 |
| Subject: | |
| Security: | Public |
Yuki has shipped! :D
post a comment
---
| | |
| --- | --- |
| Date: | 2014-02-08 18:54 |
| Subject: | |
| Security: | Public |
After careful consideration, I have decided to move the doll clothes into the cupboard, and my own clothes into the chests the doll clothes are currently in. I realise that some may consider this tantamount to admitting defeat; I prefer to think of it as accepting my limitations as an adult, and the fact that, if I don't do this, I will forever more have chests full of doll clothes, a laundry hamper full of my clothes, and an empty cupboard. At least this way, my clothes won't be available to be napped on.

1 comment | post a comment


---



I had an empty bird cage and two fairies with nowhere to go. Now I have a cage with a fairy in it, and another one on top trying to figure out how to free him. (The door is open, fairies just aren't that clever.)

2 comments | post a comment


---
| | |
| --- | --- |
| Date: | 2014-02-06 23:38 |
| Subject: | |
| Security: | Public |
Sooo, I may or may not have acquired a Yukinojo. One of the old SD16s, that is, not the new SDGou (or whatever it is) version. I know I said no more dolls, but I figure it doesn't count if I got him by trading existing doll stuff, right? It all started a few days ago, when I for some reason decided that what I really needed was a glam boy in the vein of
mana_sama 's Haika. Initially, for that purpose, I was just going to get a head, and not even a Yuki one, to stick on one of my currently unused bodies, but as I was trawling through the DoA marketplace, it occurred to me that there were a surprising number of Yukinojos for sale, at very reasonable (by BJD standards) prices. So then I started thinking about how much that old SD16 body grew on me, and thinking maybe I could have a glam boy on that body, but then I'd still need a different head, because I didn't see Joe's head as working for my purpose, and then I started looking at him more closely and realised that he looked really, really familiar somehow... And so my original plan was dropped (or, well, modified) and now I have a Yukinojo and finally I have a use for that SOOM Io wig I've been holding onto for years just because.

The default combat boots he comes with will be perfect, too. Have you figured it out yet? ^^

3 comments | post a comment


---
| | |
| --- | --- |
| Date: | 2014-01-31 15:16 |
| Subject: | |
| Security: | Public |
Why won't it stop raining? Whyyyyy?

3 comments | post a comment


---
| | |
| --- | --- |
| Date: | 2014-01-26 14:41 |
| Subject: | Auctions |
| Security: | Public |
Weather is miserable and I am very, very tired, so today has been a day of light tidying and the listing of auctions. It's mostly Monster High bits and bobs, but also a lovely pair of Irregular Choice court shoes and a very pretty little DS Lite and games (separately).

Check it out!

I'll also be selling a gorgeous gothy Draculaura repaint by Armeleia shortly, but it's too dark to take decent pictures today. In the meantime, anybody want? I'll sell her off eBay for £50, which is what she originally cost me between doll, commission, and shipping back and forth. This is the original picture taken by Armeleia (I hope it's okay to use it here!):


post a comment
---
| | |
| --- | --- |
| Date: | 2014-01-21 15:36 |
| Subject: | I am moved! |
| Security: | Public |
Again. It's amazing how many times you can move around in one house. The whole thing went mostly smoothly, apart from when they dropped the antique wardrobe door with the full length mirror on it. They were very sorry and I almost had a heart attack, but the thing took it stride, not even a crack. I guess when you've been through two World Wars, these things get put in perspective!

Anyway, I am shattered. I spent all morning removing things from drawers, then I ran around with them directing and vacuuming up all the little graveyards that appeared as things got removed, then they emptied the shed, so I helped with that, and finally I have been putting all the main things back where they belong. I think I deserve a break!

Overall I am really pleased with the result. Everything fits, nothing looks too massive or cluttered, and the styles don't clash horribly. Plus, now I actually have enough glass cabinets to put all the dolls I have out in them, so less dust/cat hair to clean, w00t! The real kicker is going to be the bed. It's not down yet, since the curtains aren't up (lining should be arriving by Thursday, so will do it on the weekend), but I'm not sure how it's going to sit. I was hoping to squeeze it lengthwise into the bay, but I'm not sure that'll work, so it may just be a case of angling it somewhere in the room and calling it bohemian, but I can live with that. I need a headboard, though, if it's going to be free-floating (actually, I kind of want a new bed, specifically one like this, since the sofa had to relocate to the dining room/office, but one thing at a time!).

Anyway, move done, doesn't look a complete disaster, yay!

1 comment | post a comment


---
| | |
| --- | --- |
| Date: | 2014-01-14 20:13 |
| Subject: | |
| Security: | Public |
First real rejection. Yay?

1 comment | post a comment


---